Meet father-daughter team Sean and Fiona Haugh
Shared Passion
Fiona Haugh and Sean have worked side by side since 1994 with a shared passion for family business and artisan craft butchery fuelled by a desire to promote and sell a range of artisan and locally produced food product.
Fiona Haugh has spent many years working in retail management stemming from her years working with Sean in the family butcher shop in Miltown Malbay. Sean and his daughter Fiona share a passion for business and it was through their like mindedness that they came up with the concept for a Foodhall in Ennistymon and so the Market House was opened in July 2015.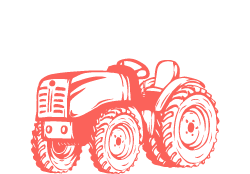 We know our farmers
You don't have to go far out the road to find the local farms where we source our beef and lamb. Many of these farmers have been supplying Sean for the past 3 decades.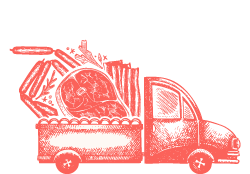 Delivered Fresh
We offer a next day nationwide delivery service using Chilltek boxes and Sorba Freeze gel packs to ensure that your meat is kept under 5 degrees celsius. The meat is vacuum packed to seal in freshness.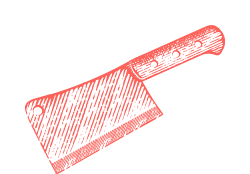 We are master butchers
Sean Haugh has almost 40 years experience in butchering and farming ensuring only the best quality meat is offered to our customers. Sean and his team of experienced craft butchers are here to share their knowledge and cooking tips!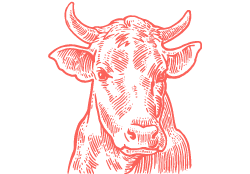 We use heritage breeds
We pride ourselves on offering the customer the highest quality hereford and angus beef sourced in North and West Clare and finished in our abattoir on the cliffs of Kilkee.